Angle Heads, Spindle Speeders and Multispindle Heads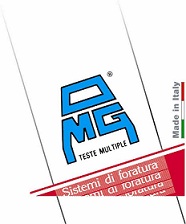 Tapmatic and OMG srl of Cavriago Italy have formed a partnership for the purpose of offering the complete OMG line of angle heads, spindle speeders and multispindle heads to the American market. Since its establishment in the 1960s, OMG has been known for its high quality products, reliability and excellent technical support.
OMG North America offers fast delivery from our Idaho warehouse, sales and service center. We have a very large program of standard products and if you have a special requirement, our engineering team will be pleased to develop a solution to fit your specific needs.