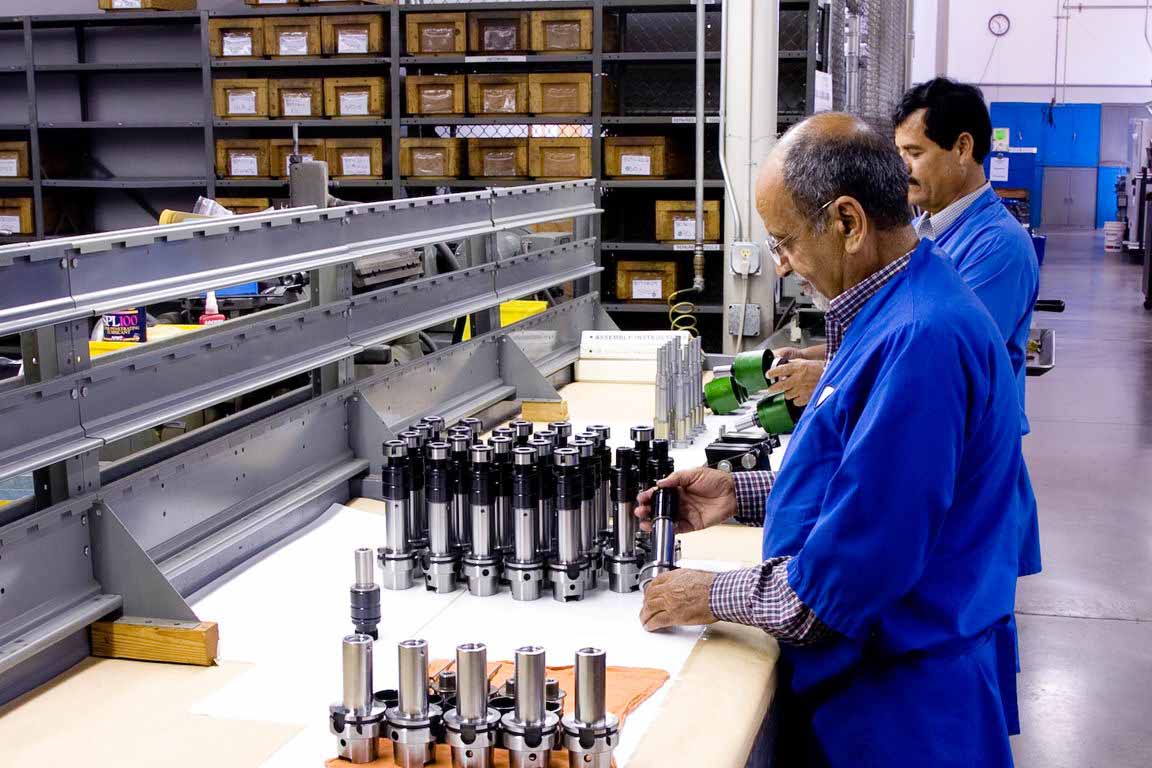 Maintenance service is available from our factory in Idaho...
Repair Service is available at:
Attention: Repair Department
Tapmatic Corporation
802 Clearwater Loop
Post Falls, ID 83854
To Expedite Repair: Return tool direct to Tapmatic Corporation, by United Parcel Service.
Important: Be sure to return the tool complete with the tap chuck nut, back jaw and if the tool is a reversing unit, include stop arm. Otherwise, we will add these missing parts to every non-warranty repair.
Cost Notification: Tapmatic will FAX a cost notification to you, soliciting your approval before repairs are completed. Tapmatic will repair the tool and call to request your credit card # for invoicing.
If it is determined that a tapping attachment cannot be repaired, at the customer's request, Tapmatic will return the disassembled parts. We are not able to reassemble tapping attachments using damaged or worn out parts.
Optional Return Procedure: Tools may also be returned for repair through your local Tapmatic Distributor. They will ship the tool to us and include instructions for the repair and return. You may already have an open account with them which facilitates the handling of invoicing.
Priority Service: Tapmatic services tapping attachments returned for repair in the order which they are received. All tools will be evaluated and repaired within three weeks from the date they arrive subject to receiving the customer's approval to proceed with the repair.
Priority is given to the tools shipped to us by overnight or second day.
If a repair is sent to us by UPS ground or similar service it can also be given priority. Just call and let us know you need priority service and advise if you would like the tool returned to you by overnight or second day. In the interest of fairness, to all our customers, we ask that you approve return shipment by overnight or second day before we agree to upgrade your repair order to priority service. Typical turn around, not including shipping time, for priority repairs is 3 days subject to receiving the customer's approval to proceed with the repair.
If we can answer any questions, please call our toll free number: 800-395-8231.